Engraving
You are in the Engraving Section
We engrave charms, nameplate bars, personalized tags! Engraving is a personalized touch to make your charm truly special and also to show someone you really care. We can engrave initials, kids name, your favorite phrases, quotes, dates and a lot more including medical ID engraving.
Do you need that special logo designs such as Holiday Logos, Event Logos, Nature Logos, Emblem Logos, Sports Logos, Zodiac Logos? We can engrave custom borders on all your items along with your custom text..
Do you have a special design that you made and want it engraved on your items? We can do this please contact us for a quote for that special design.
If you are needing something special and don't see this on our site please call or email us. Engraving fees are per side.
We have many different types of engraving fonts that we can do some of these are listed below:
Block Style - Hebrew Style - ada, hadassah, sharoni, nachalot , Helvetica Style Fonts, Old English Style, Arabic Style, Braille Style, Script Style, Roman Style, Victoria Style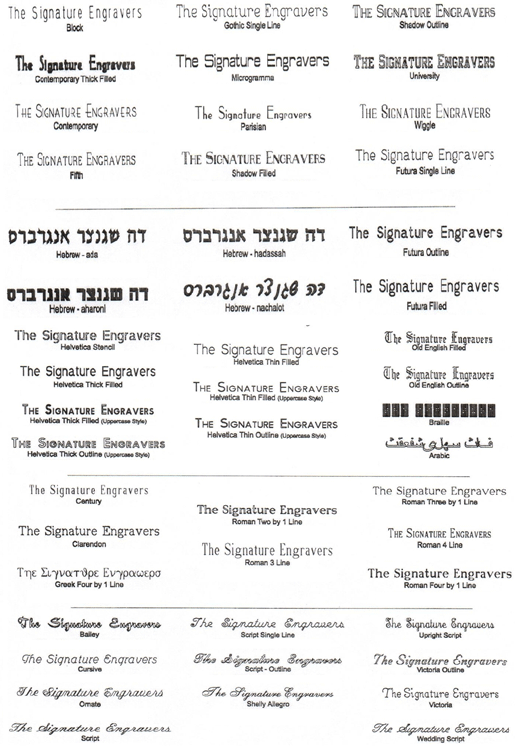 We also can do Monograms Engraving which consist of:
Jewelers 5 Line, Circle Monogram, Diamond Monogram consisting of either 3 lines or single line, Interlocking Monogram, Non-Interlocking Intials, Roman





Please note which engraving font style you would like in the engraving description when you add the engraving fee to your cart.